Alcoleja
Located to the northwest of the Sierra de Aitana, at 740 meters above sea level, is Alcoleja, a small typical mountain town.
Exhibition Public information of the Public Participation Plan of the Landscape Integration Study of the reserve. Edicto Plan especial de ...
Leer Más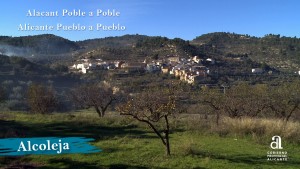 To the northwest of the mountain range of Aitana, to 740 meters on the level of the sea, is Alcoleja ...
Leer Más
Pronóstico de Tutiempo.net
Random pictures of Alcoleja